FILM '71 Yann Demange Regno Unito 2014 English
C: Jack O'Connell, Sean Harris, Richard Dormer, Paul Anderson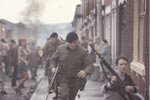 FILM: Aimer, boire et chanter Life of Riley
Alain Resnais Francia 2013 French
C: Sabine Azéma, Sandrine Kiberlain, Caroline Silhol, André Dussollier, Hippolyte Girardot, Michel Vuillermoz.

Forum:
La pista di atterraggio - Aufbruch der Moderne, Teil III la pista di atterraggio - Decampment del Modernismo, parte III - Heinz Emigholz
Germania 2014 German forma Documentario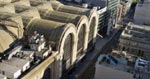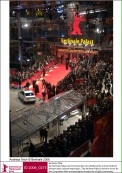 Berlinale Palast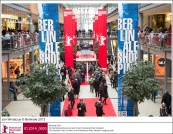 Potsdamer Platz Arkaden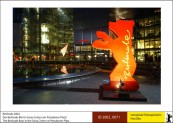 La Berlinale Orso a Potsdamer Platz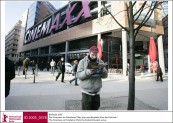 Cinemaxx a Potsdamer Platz

PILLOLE BERLINALE

Berlinale ricorda la scomparsa del regista
MIKLÓS JANCSÓ

Il Cinema di Berlino sotto shock per la morte dell'attore
Philip Seymour Hoffman.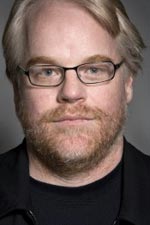 Il Cinema di Berlino perde Maximilian Schell,
L'attore e regista morto il 1 ° febbraio 2014 all'età di 83 anni che ha vinto un Oscar nel 1962.
FILM: Al doilea joc la seconda partita - Corneliu Porumboiu
Romania 2014 Romanian forma Documentario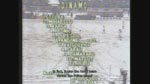 FILM: Al Midan The Square - Jehane Noujaim USA, Egitto 2013
arabo, inglese modulo Documentario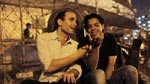 Concorso
FILM: Aloft Claudia Llosa. Spagna, Canada, Francia 2013
English C: Jennifer Connelly, Cillian Murphy, Mélanie Laurent, Oona Chaplin, William Shimell, Zen McGrath.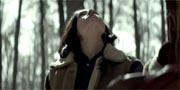 Berlinale Special Gala
A Long Way Down, Pascal Chaumeil - Regno Unito, Germania 2013
English. C: Pierce Brosnan, Toni Collette, Imogen Poots, Aaron Paul, Rosamund Pike, Sam Neill, Tuppence Middleton, Joe Cole.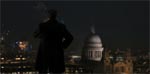 FILM: Americano Hustle
David O. Russell USA 2013 English
C: Christian Bale, Amy Adams, Bradley Cooper, Jennifer Lawrence, Jeremy Renner, Jack Huston, Michael Peña, Louis CK.

Perspektive Deutsches Kino
FILM: Amma e Appa Franziska Schönenberger, Jayakrishnan Subramanian Germania 2014 tedesco, Tamilian, inglese modulo Documentario.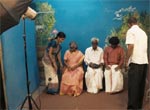 Panorama Dokumente
FILM Anderson, Annekatrin Hendel - Germania 2014 German
C: Sascha Anderson forma Documentario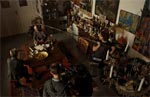 FILM: Another World, Rebecca Chaiklin, Fisher Stevens
USA 2014 English forma Documentary.



FILM: Der Anständige The One Decent - Vanessa Lapa Israele, Austria, Germania 2014 Tedesco, Inglese - C: Tobias Moretti, Sophie Rois, Antonia Moretti, Lenz Moretti, Pauline Knof forma Documentario.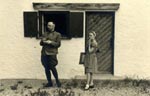 Forum
FILM: Arij Scent of Revolution, Viola Shafik Egitto, Germania 2014
arabo modulo Documentario.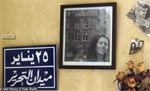 Panorama Special
FILM: Arrête ou je continuare se non si, I Will - Sophie Fillières
France 2014 French C: Emmanuelle Devos, Mathieu Amalric.